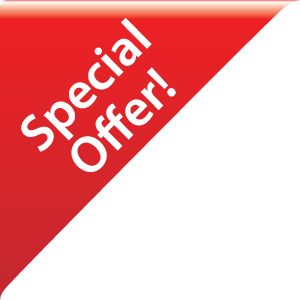 complete IT solutions

list of our solutions...
Search Engine Otimization:
Our Search Engine Optimization Service encompasses consultation, keyword research, copywriting, website redevelopment, creating incoming links, submitting to search engines and finally, reporting on optimization results. can-On infoTech is dedicated to the high standard of SEO that major search engines demand. We offer SEO services with guaranteed top results based on your keywords. Search Engine Optimization Service details.
Our Optimization process are include getting your website structurally correctly for search engine spiders and robots, followed by creating excellent content that targets the best search phrases for your market. Content is usually the hard part. In some markets, excellent content may be enough to earn the rankings and generate the traffic you want. If not, then our Link Building Program will bring your rankings to where you want them to be. For websites that have been online for a while, results can begin to show in several weeks. For brand new websites, the results usually take a little longer.
Our search engine optimization service is based on 100% organic natural listings; not pay-per-click or pay for traffic schemes. We use ethical and proven SEO service methods. Our proprietary techniques have never resulted in adverse ranking effects for our clients.
Importance of Web Site for small business ?
That's a good question. In fact, it's one of the most important and most frequently asked questions of the digital business age. Nowadays internet is become the very important tools in our life. Infect Internet is become our necessity. If one person need anything he will go to internet and search for that item. One survey indicate that large portion of future business revenues would be derived from online transactions.
So should your business have a website, even if your business is small and sells products or services you don't think can be sold online? My answer is Yes, if you have a business, you should have a website. Period. No question. Without a doubt.
Also, don't be so quick to dismiss your product as one that can't be sold online. Nowadays, there's very little that can't be sold over the internet. More than 30 million shoppers are now online, purchasing everything from books to computers to cars to any kind of real estate to jet airplanes to you name it. If you can imagine it, someone will figure out how to sell it online.
That said, it's not enough that you just have a website. You must have a professional-looking site if you want to be taken seriously. Since many consumers now search for information online prior to making a purchase at a brick-and-mortar store, your site may be the first chance you have at making a good impression on a potential buyer. If your site looks like it was designed by a barrel of colorblind monkeys, your chance at making a good first impression will be lost.
Here's the exception to my rule: It's actually better to have no website at all than to have one that makes your business look bad. Your site speaks volumes about your business. It either says, "Hey, look, we take our business so seriously that we have created this wonderful site for our customers!" or it screams, "Hey, look, I let my 12-year-old nephew design my site. Good luck finding anything!"
Your website is an important part of your business and it is merrier if your personality. Make sure you treat it seriously.
Growth of your business is in your hand.
Your business has a story to tell, a cause to communicate, a customer to find, a service read moreor product to promote to the world. There is no more cost effective way than via the internet. Put us to work for you. Please contact us today.
Site Maintenance:
Your website should reflect the most current state in the middle of frequent updates and upgrades. Upholding the quality and individual identity of the website is a difficult task during the maintenance process, but our dedicated and technically qualified resources are well equipped to handle the most complex of tasks. The major daily tasks handled are
Addition of new content, modification of existing content and deletion of old content
Website design upgrades or modifications
Addition of new website features
For pricing and any other inquiry please feel free to contact us info@can-oninfotech.com